Company
Contact lens manufacturing company
that considers quality first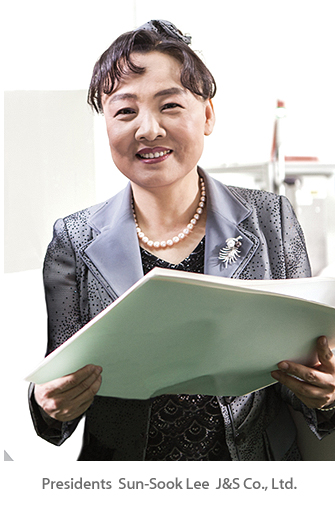 ¡°Affirmatively, the Company, J&S keep thinking and paying attention on your precious eyes.¡±
Creative & Challenge
We are always searching the customers needs and leading the latest trends.
Also making advanced innovation and challenging to be "first mover" in the field of contact lens business.
Top of the World
J&S is differentiated from others, uitilizing the basis of high technology and strict quality management system.
Through this system, J&S is producing the various lenses such as color contact lenses, tinted lenses and clear lenses.
We will try to improve customers satisfaction and meet customers needs with the best products and services through timeless R&D.
J&S, our all staffs swear that will be the "Top of the contact lens world."
Growing Together
Making quantum leap in the world market as well as the domestic maket,
J&S always do keeping the promise with customers and will make growth with the customer centered philosophy.